All of the classes will be in depth and provided for your individual needs.  Once classes will be booked in with you, we will send you a link you join your class. 
The basics £35
1-to-1 class: 60min
The best course for beginners! A one-to-one makeup class where you will learn how to prep, apply and create a full makeup look suitable
for your face shape and skin tone.
Contour queen £45
1-to-1 class: 60min
Want to make your nose look thinner? Re-define your cheeks or just accentuate your features? This is the class for those with some makeup knowledge but want to take the crown as the contour queen!

Full glam £55
1-to-1 class: 60min
Cut crease. False lashes. Strobing. Youname it, we got it. A personalised class that will help you create and perfect a full makeup look ideal for red carpets, brides and the extra glam ones.

Here are the equiptment you will need to get the best out our course;
Skincare:
    •             Toner
    •             Serum 
    •             Moisturiser
Makeup
    •             Primer
    •             Eyeshadow palette
    •             Foundation
    •             Concealer
    •             Makeup brushes
    •             Lippy of your choice 
    •             Bronzer/contour
    •             Mascara
    •             Highlighter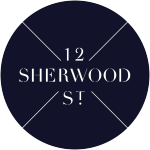 12 Sherwood Street
★
★
★
★
★
☆
☆
☆
☆
☆
4.8 / 5 ratings
Virtual Make Up Tutorials